Vulcanization
We Can Give Your Tires A Second Life!
Our state-of-the-art equipment combined with the expertise of our technicians allows us to repair tires and put them back on the road safely and efficiently. This type of repair can be done on civil engineering, mining and agricultural tires.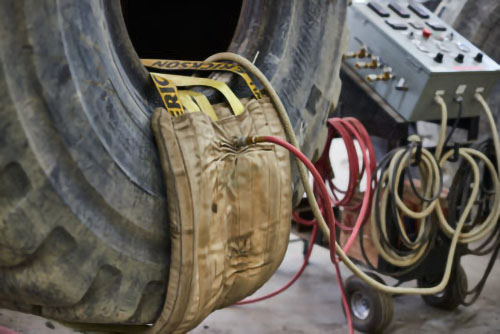 Hot Vulcanization Repair Service
Over the years, OK TIRE Landriault Tire Inc. has become a leader in tire repair of all kinds. Let our experts help you make your tire last longer while saving you money. Our repair solutions offer excellent results in terms of quality and durability.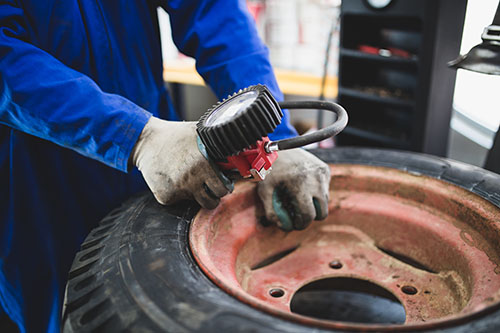 Repair Team
Our repair team, led by the expertise of our chief technician Eric L'Espérance, who has over 15 years of tire repair experience, ensures the efficiency and durability of every repair. Eric is one of the most experienced tire repair technicians in the industry and is constantly pushing the boundaries of his craft. You can count on his talent and expertise to give your tires a second life.